SZCZEGÓŁY KURSU
Jak zadbać o finanse domowe? | Ogarnij Finanse
Ten kurs pomoże Ci krok po kroku ogarnąć domowe finanse. Bez skomplikowanych wzorów, trudnego słownictwa czy niepotrzebnych uprzedzeń. Po ludzku, na luzie i bez ściemy. Zacznij tam, gdzie jesteś i zadbaj o siebie również pod względem finansowym.
*Kurs jest nagraniem archiwalnym z Klubu PSC. Dlatego wszelkie odwołania do wydarzeń, webinarów, sekcji Q&A są nieaktualne. Wspominane Q&A znajduje się jako dokument tekstowy dołączony do kursu.
Co zawiera kurs?
- 6 tematycznych nagrań na temat finansów
- obszerne karty pracy, dzięki którym każda lekcja może być od razu zastosowana w praktyce
- plik xls pomocny w zarządzaniu budżetem
- materiały do druku, dzięki którym wiedza zostanie z wami po zakończeniu kursu
Imienny certyfikat ukończenia kursu

Dla kogo?
Dla wszystkich, którzy:
- chcą wiedzieć jak zacząć pracę nad budżetem domowym
- chcą wiedzieć jak zabrać się do zwiększania zarobków i w jaki sposób pracować, by zarabiać więcej
- chcą się dowiedzieć jak powinna wyglądać poduszka finansowa i jak ją zbudować
- zastanawiają się jak i po co rozmawiać o pieniądzach w związku oraz na czym polega finansowa wolność
- chcą wiedzieć co to jest strategia trzech portfeli, na czym polega metafora finansowej fortecy oraz jakie zasady brać pod uwagę, budując portfel inwestycyjny


Co da Ci ten kurs?
Przeprowadzi Cię przez fundamentalne 6 kroków dbania o finanse osobiste. Za pomocą lekcji, kart pracy i materiałów dodatkowych zainspiruje i pomoże przejąć kontrolę nad własnymi pieniędzmi.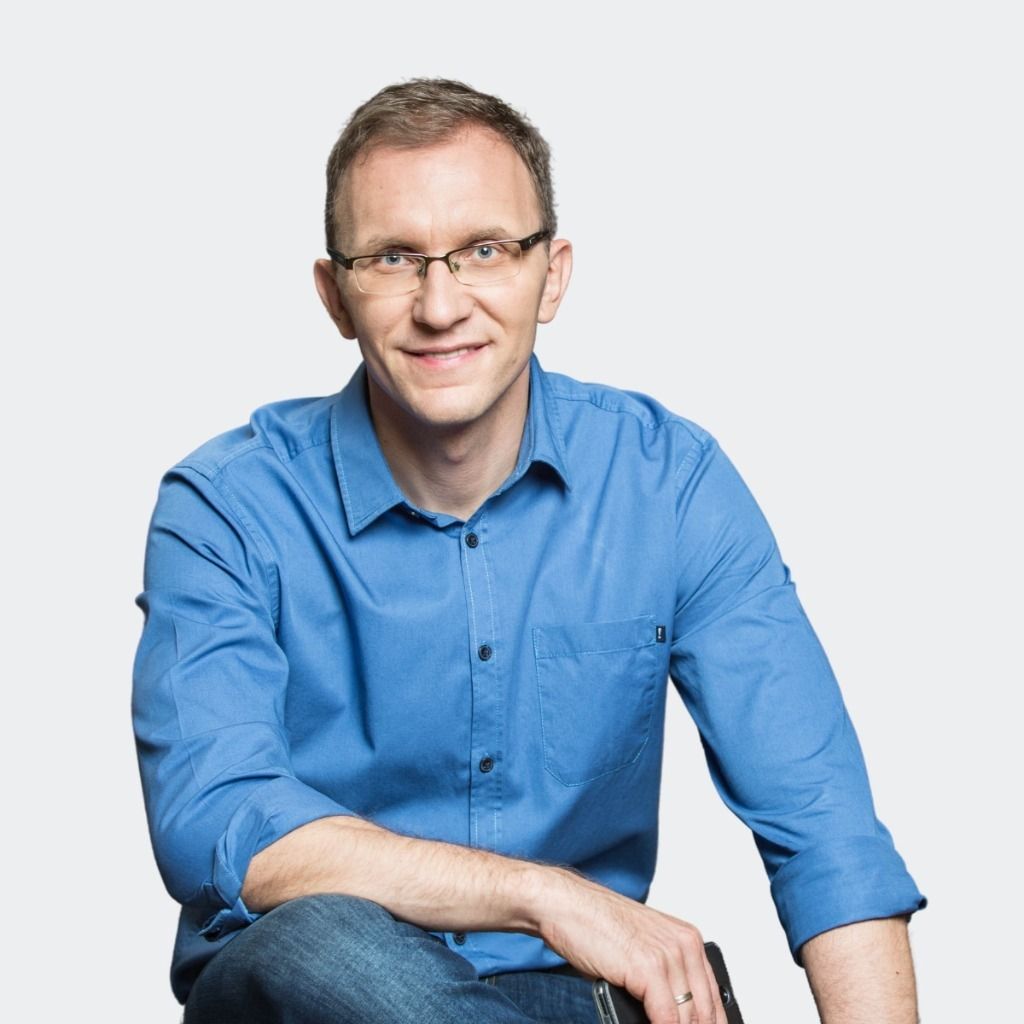 Marcin Iwuć
Marcin Iwuć to ekonomista i przedsiębiorca z tytułem Chartered Financial Analyst (CFA).

Ma ponad 11 lat doświadczenia w branży finansowej, którą zna od podszewki. Pracował m.in. jako dyrektor finansowy i dyrektor ds.finansowania nieruchomości komercyjnych w banku hipotecznym oraz dyrektor ds. komunikacji i produktów inwestycyjnych w ING TFI S.A. Oprócz ogromnej wiedzy i doświadczenia, Marcin ma wielką pasję dopomagania ludziom w skutecznym dbaniu o własne finanse.

Głęboko wierzy w to, że każdy człowiek jest wstanie poprawić swoją sytuację finansową i zabezpieczyć siebie i swoją rodzinę. To właśnie dlatego od 2014 roku prowadzi blog ​Finanse Bardzo Osobiste, odwiedzany przez ponad 150 tys. Czytelników miesięcznie. Na blogu popularyzuje wiedzę na temat finansów osobistych.

Założyciel społeczności FinCrafters.
Zapisz się na listę zainteresowanych!