SZCZEGÓŁY KURSU
Jak sobie radzić z syndromem oszusta?
Syndrom oszusta powoduje duże braki wiary w swoje możliwości, kompetencję, wiedzę i doświadczenia. Umniejszamy sobie, podważamy swoje osiągnięcia, porównujemy się do innych i boimy się, że ktoś odkryje, że nie jesteśmy tak mądre, jak nam się wydaje.
To z kolei powoduje, że się chowamy w cieniu, przestajemy działać, realizować swoje cele i marzenia. Zaczynamy gorzknieć.
Czy da się to zmienić? Oczywiście! Jak to zrobić? Pokażę Ci to krok po kroku na tym kursie.
Co zawiera kurs?
4 merytoryczne moduły

ponad 55 minut nagrań audio
pytania i zadania praktyczne pomocne we wdrożeniu zdobytej wiedzy
zestaw transkrypcji

Dla kogo?
Dla wszystkich, którzy:
chcą skutecznie działać,
cierpią na perfekcjonizm i brak pewności siebie,
chcą dowiedzieć się czym jest syndrom oszusta i jak walczyć ze swoim wewnętrznym krytykiem.
Co da Ci ten kurs?
Pomoże odróżnić brak kompetencji od syndromu oszusta.
Ukierunkuje na działanie pomimo strachu i in. obiekcji.
Pozwoli odróżnić przekonania na swój temat od faktów.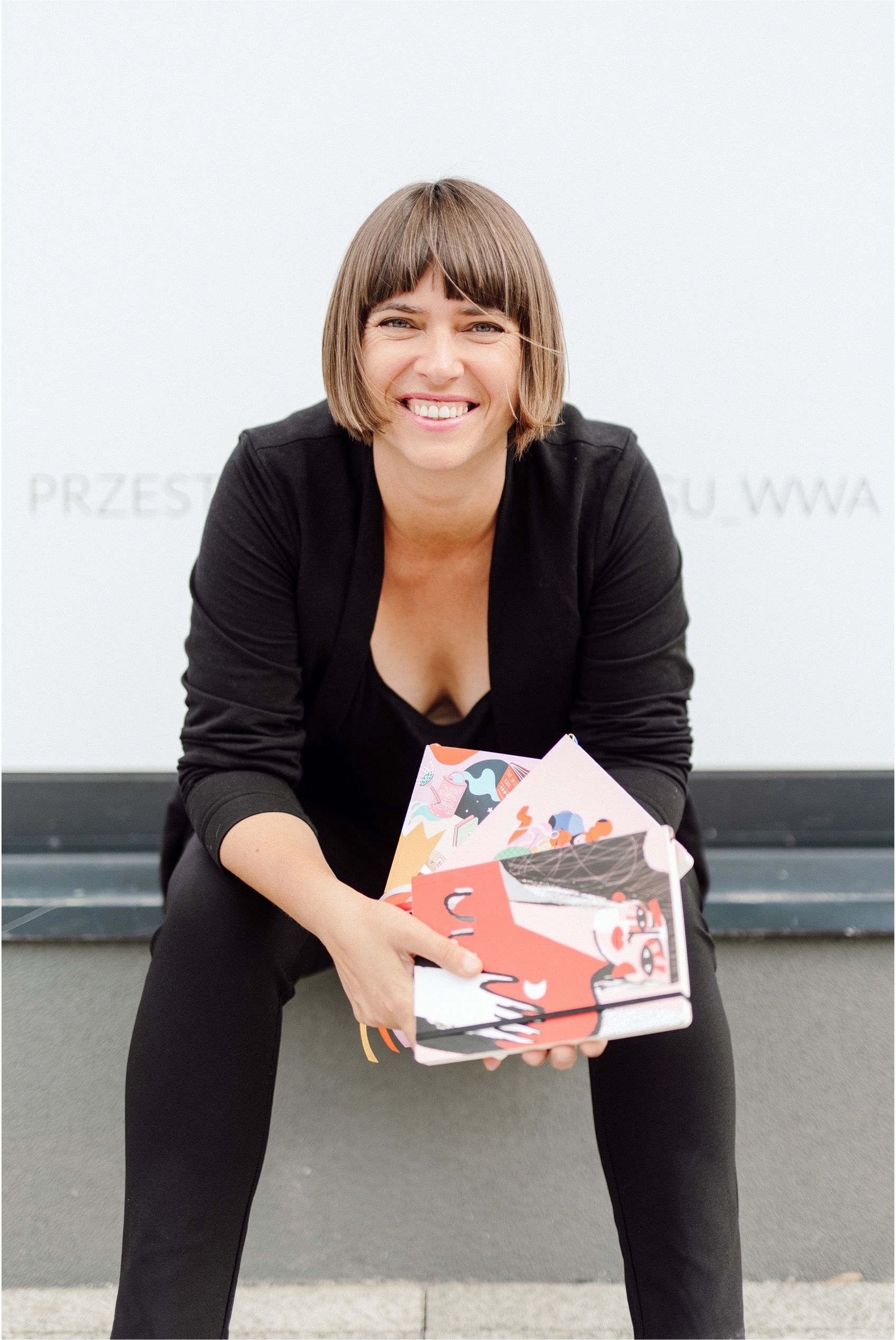 Ola Budzyńska
WSPÓŁTWÓRCZYNI I WŁAŚCICIELKA marki tribi,
TWÓRCZYNI MARKI PANI SWOJEGO CZASU,
AUTORKA 5 BESTSELLERÓW.
TWÓRCZYNI 2 PLATFORM SUBSKRYPCYJNych,
trenerka biznesu z ponad 8 letnim doświadczeniem
Entuzjastka zmian, a jednocześnie świętego spokoju. Właścicielka trzech psów, matka dwóch dzieci i żona jednego męża.
Lubi biegać na nartach biegowych, jeździć po świecie oraz malować, rysować i tworzyć
Zapisz się na listę zainteresowanych!