OFERTA SPECJALNA!

Na Twojego maila wysłałyśmy prośbę o potwierdzenie zapisu, a już teraz łap kod: projekty23 na zakup e-booka "Zarządzanie projektami dla blogerek, freelancerek i mikroprzedsiębiorqczyń" Magdy Ostrowskiej-Możdżeń w specjalnej cenie 14,90 zł. Oferta jest ważna przez:
Empty space, drag to resize
TWÓJ KOD TO: projekty23
"Zarządzanie projektami dla blogerek, freelancerek i mikroprzedsiębiorczyń" to lekko, ale konkretnie napisana instrukcja obsługi projektów, która pomoże Ci wcielić w życie plan i przeprowadzi Cię przez kolejne jego etapy. Tylko przez najbliższe 15 minut możesz kupić ją w specjalnej
cenie 14,90 zł
(zamiast 63,99 zł).
Dowiesz się:
od czego zacząć i jak przygotować realny plan działania,

jak stworzyć i monitorować harmonogram realizacji projektu,

jak oszacować budżet i opłacalność przedsięwzięcia,
czy i jak zbudować zespół projektowy,

jak przygotować się na kłody pod nogą i zarządzać ryzykiem projektowym,

jak przeprowadzać ewaluację, wyciągać wnioski z popełnionych błędów by móc zapobiegać podobnym w przyszłości.
Kup e-booka w cenie 14,90 zł (zamiast 63,99 zł).
Masz taką możliwość jeszcze przez: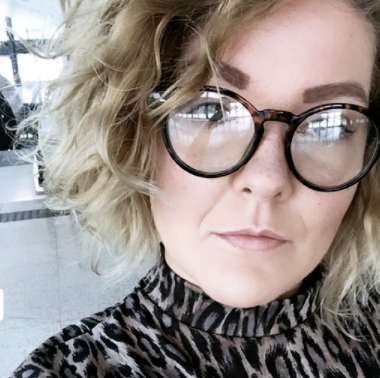 Magda Ostrowska-Możdżeń
CEO I WSPÓŁZAŁOŻYCIELKA MARKI TRIBI, MENADŻERKa PROJEKTÓW, EDUKATORKA I TRENERKA BIZNESU Z PONAD 13-LETNIM DOŚWIADCZENIEM
Nieustannie w procesie kształcenia, łączy studia prawnicze z psychologicznymi, fascynuje się tematyką #edtech, procesów poznawczych i zwinnego zarządzania projektami. Aktualnie skupia się na rozwoju platformy edukacyjnej TRIBI.
Zainteresowania naukowe: psychologia poznawcza, sądowa, prawo nowych technologii i prawo antydyskryminacyjne
Zainteresowania zawodowe: Edtech, SCRUM, nowe technologie.

Tribi Sp. z o.o.
ul. Bajeczna 4/65, 31-566 Kraków Sąd Rejonowy dla Krakowa-Śródmieścia w Krakowie, XI Wydział Gospodarczy KRS, KRS 0000994847 Kapitał założycielski 185 000,00 PLN, NIP 6751771215

Obsługa klienta
Jesteśmy do Twojej dyspozycji od poniedziałku do piątku w godzinach 8:00-16:00.

Napisz do nas: pytania@tribi.pl
Telefon: 518 248 255
Social Media
Zapisz się na listę zainteresowanych!